If you don't want that the browser profile name is shown in the URL bar you can avoid this with the following setting. After you have created the browser profile you can go to the tab 'Other' in that tab you need to deselect the option 'Show profile name in the browser' and then the name of the browser profile won't be shown the next time when you launch the profile. Please note! Don't forget to hit the save button after you have changed the browser profile configuration.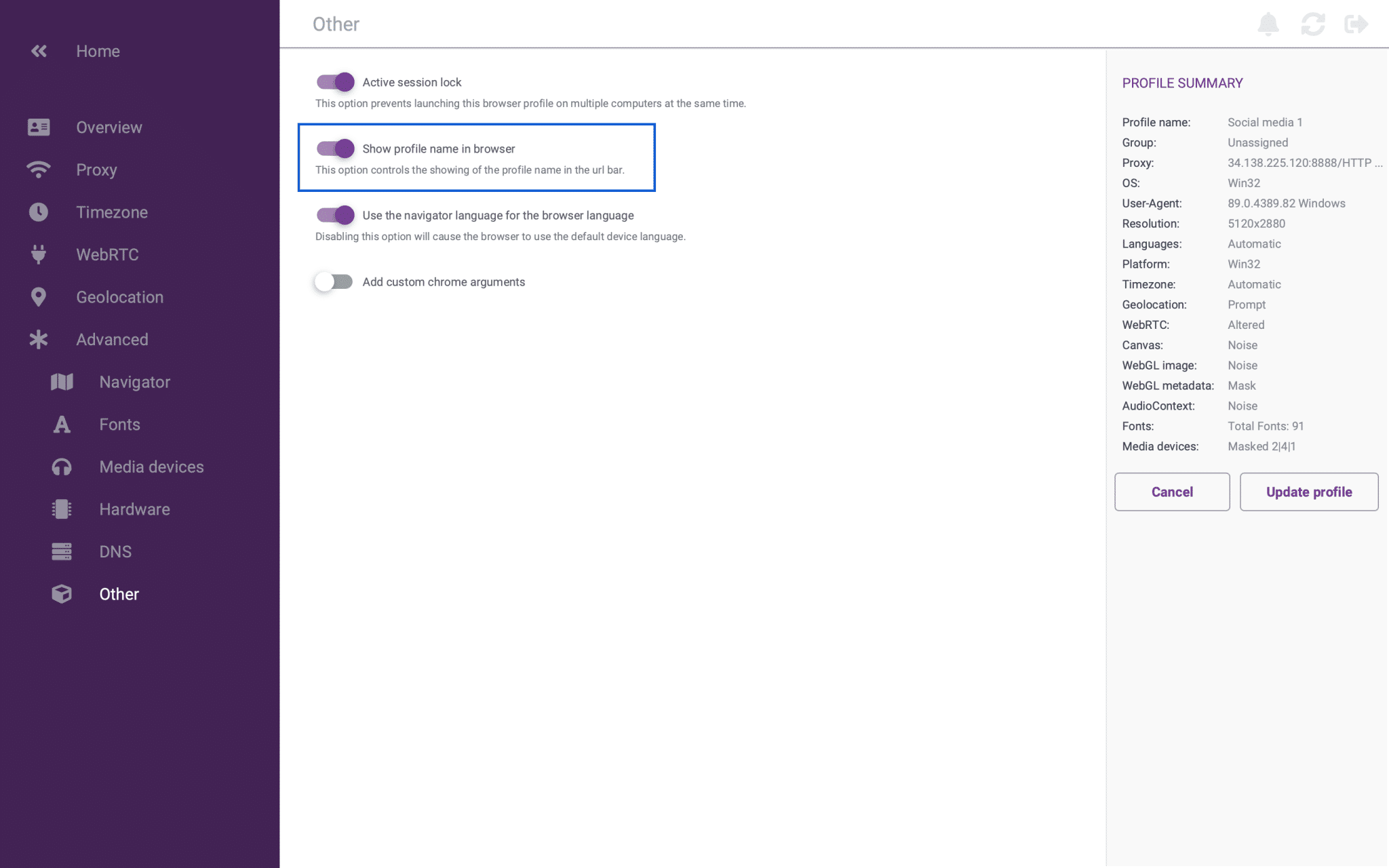 It is also possible to edit the Navigator settings of a browser profile, please read this article for more information.
If you still have any questions please don't hesitate to contact our support team!