Before you can enjoy Incogniton, you must sign up for an account. On this page we will tell you how you can create an Incogniton account.
Select a plan
Visit the Pricing page and choose a plan.
On the Pricing page, 4 plans are listed along with their benefits and monthly costs. They include:
Starter
Entrepreneur
Professional
Multinational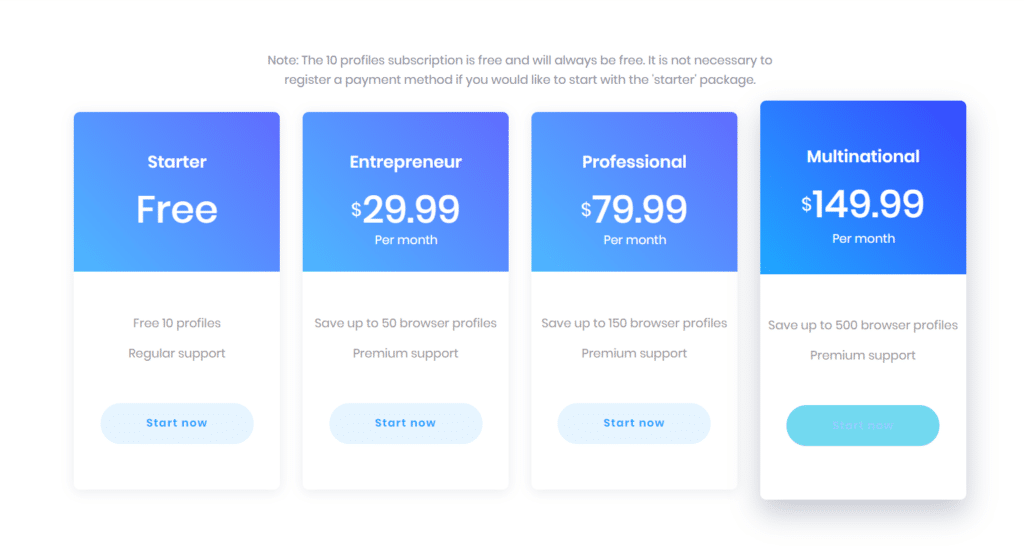 Select the plan that best suits you or your business. Click Start now below your plan of choice and continue. For this guide, we will walk you through the process of registering for the Starter edition.
After you have selected a plan, you will be able to enter a coupon code if you have one. Next, click Proceed to checkout.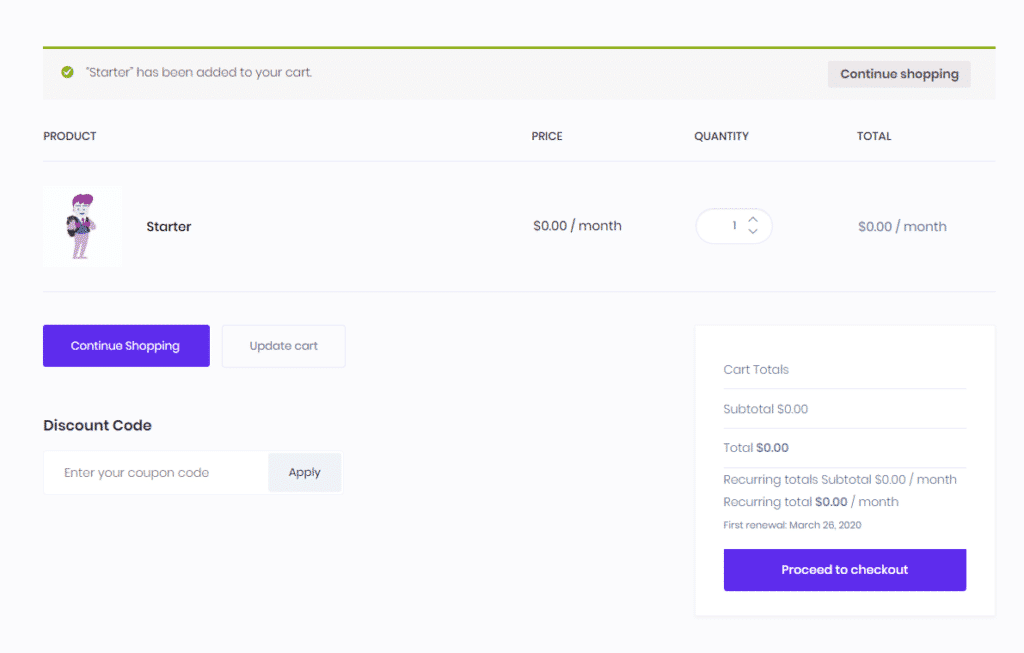 Enter registration details
To help us customize your experience, on the next page you will be asked to enter a few details about yourself. Here, you can also see the details of your chosen plan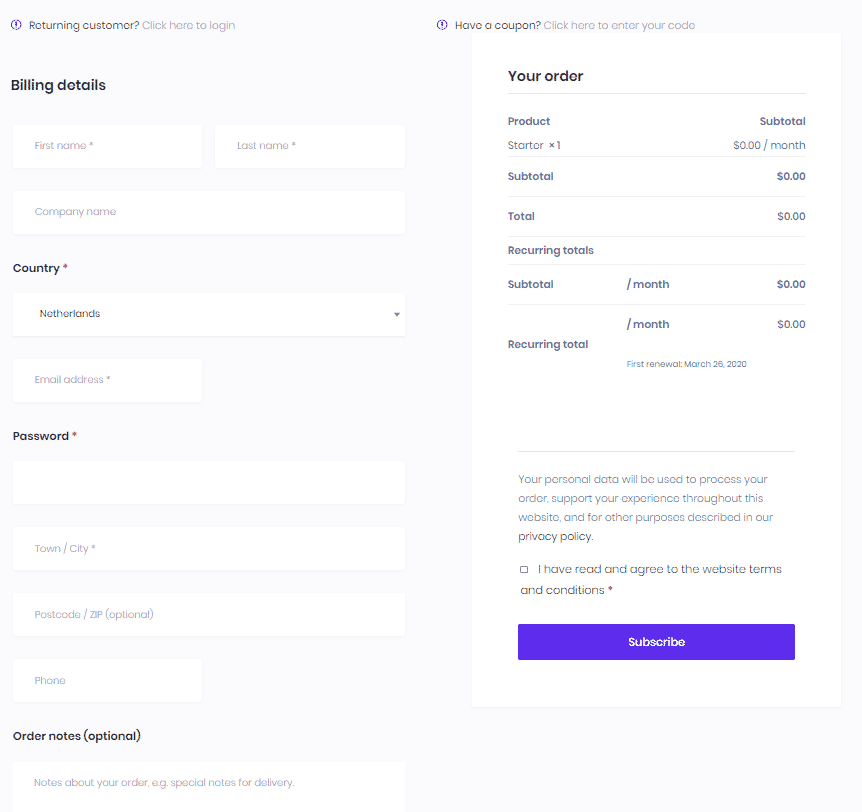 When you have finished, please read the Terms and Conditions. If you agree to the Terms and Conditions, mark the checkbox and hit Subscribe.
Next steps
Upon successful login, you will receive an email from Incogniton welcoming you to the platform. This email gives you instructions on what to do next.
Congratulations! You are now fully registered for Incogniton services. Now, you can go on and log in to the application, which you can download here, and start using it.