Before you can enjoy the anonymity of Incogniton, you must sign up for an account. On this page we will tell you how you can create an Incogniton account.
How to register
To get started with Incogniton, enter the email address with which you will register on the website first.
Visit the Pricing page and choose a plan.
On the Pricing page, the 4 plans are listed out with their benefits and monthly costs. They include:
Starter
Entrepreneur
Professional
Multinational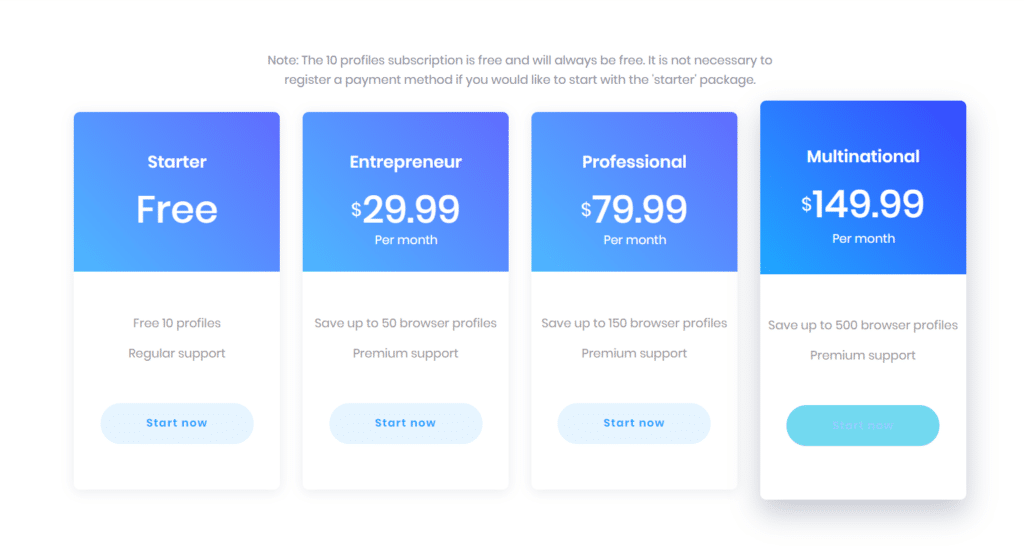 Select the plan that best suits you or your business. Click Start now below your plan of choice and continue. For this guide, we will walk you through the process of registering for the Starter edition.
After selecting a plan, on the new page is where you enter your coupon code if you have one. Next, click Proceed to checkout.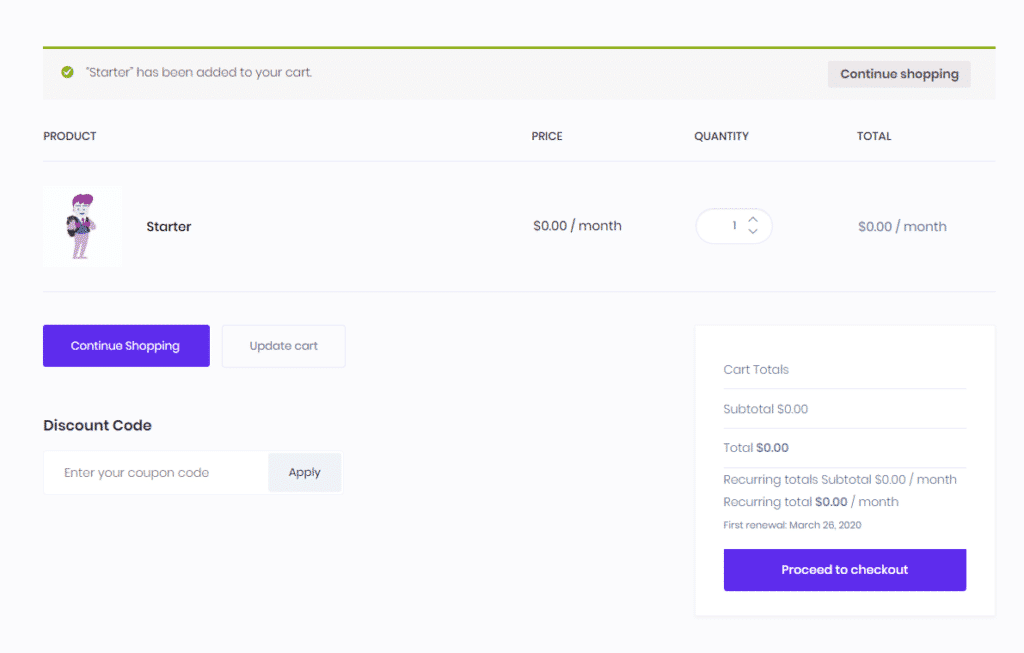 To help us customize your experience, enter a few details about yourself on the next page. Here, you also see details about your chosen plan.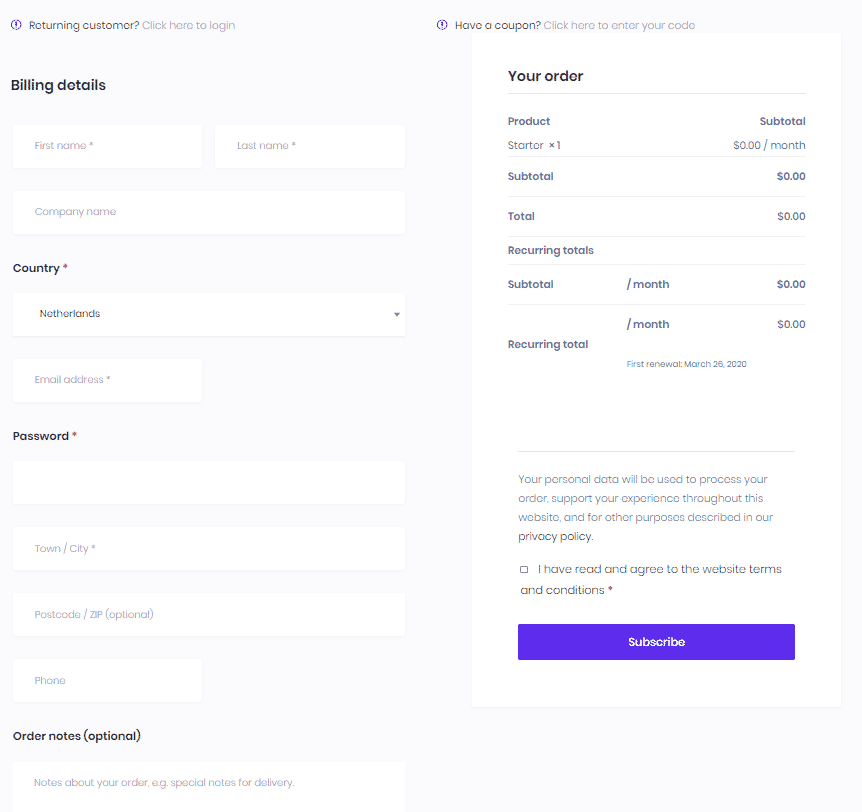 When you are done, please read the Terms and Conditions. If you agree to the Terms and Conditions, mark the checkbox and hit Subscribe.
Upon successful login, you will receive an email from Incogniton welcoming you to the platform. This email gives you instructions on what to do next.
You will also be assigned a random, secure password, which will be shown in the Welcome email. To start using Incogniton, you must first change this password by clicking the link in the email.
Congratulations! You are now fully registered for Incogniton services. Now, you can go on and log in to the application and start using it.
Tips for account registration
Usernames
Avoid registering standard email address usernames (the part of the email address before the '@' sign), such as admin, contact, info, and sales, etc. The email provider blacklists these usernames, and you risk missing relevant emails from us or account closure.
The master password
Your master password stores your session data. Although you can regain access to your account if you lose your master password, you will lose all the saved session data after recovering this password. Similar to the username part of your login, we must also set a password for accessing your account and profiles. For maximum security, Incogniton requires that your password is a minimum of 16 characters. Also, this password must consist of a good combination of numbers as well as upper- and lower-case letters.
Data privacy
Incogniton is all about anonymity and data safety; hence, your profile information will not fall into the hands of a third party. Also, Incogniton does not store your raw password. The application encrypts it automatically before saving them securely on our servers.