"The World is one big data problem" -Andrew McAfee (co-director, MIT Initiative). 
And the biggest players will do whatever it takes to acquire your data — even if that involves accessing your browser and exploiting your online fingerprint.
63.1% of the world's population was estimated to be using the internet as of April 2022. Thus, everyone strives to protect their privacy. However, it is becoming increasingly difficult to do so recently since new methods of obtaining your information are emerging as safety standards change.
Browser fingerprinting is a recent example of technology that can infringe on your privacy. In response to the emergence of this new data danger, anti-detect browsers were designed with attributes that make them resistant to browser fingerprinting.
The best you can do to protect your privacy is to use an anti-detect browser like Multilogin that lessens tracking, promotes privacy, and simplifies the farming process of accounts. However, with emerging safety standards, Multilogin alternatives like Incogniton, Kameleo, and others have paved the way for more affordable ways to keep your online fingerprint anonymous.
This post describes and explains in detail the features of the best Multilogin alternatives you can find.  But first, we review the basics of Multilogin.
What is Multilogin?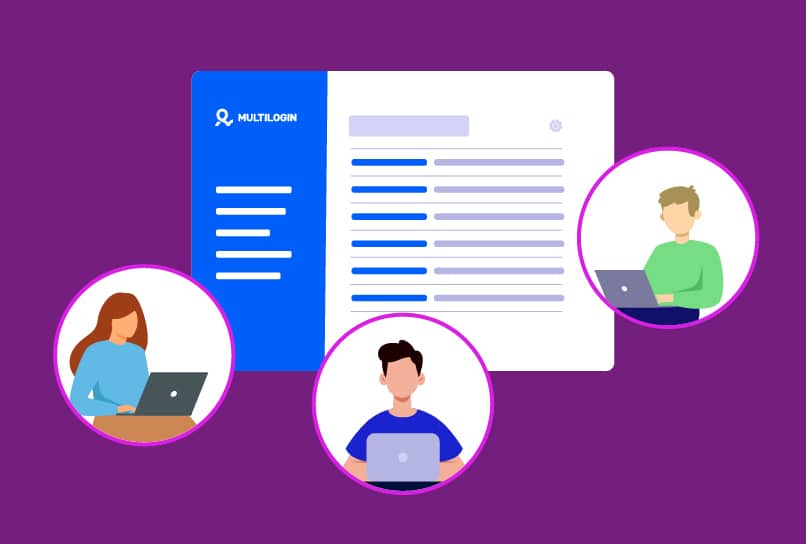 Multilogin is a software that allows users to access multiple accounts in one session via virtual browser profiles. The Multilogin cloud stores all cookies and browser history. It provides an elevated degree of security. No one else can access your account unless they know your password.
Multilogin also lets you create unique browsing experiences. You can effectively surf the web by using the Multilogin anti-detect browser. It creates separate browser fingerprints for multiple accounts. Your virtual browser profile has a specialized location where it is stored. Multilogin keeps your browser fingerprint safe from hackers too.
Core Features of Multilogin
Multilogin provides more extensive functionality than utilizing standard browser profiles in browsers like Chrome. Here are some of its core features for your consideration:
Simple browser automation using APIs

Process Automation in Business

Easy click for account creation

Browser Mimicking for Multiple Accounts

Separate browsing environment

Web fingerprint security with the Stealthfox browser
Use Cases for Multilogin
Multilogin has a wide range of applications, below are some of the popular ones among users:

Web scraping is made easy with Multilogin. Legitimate web scrapers can make use of the anti-fingerprint properties in Multilogin to access virtual profiles that mask your online activities. 
Multilogin helps with setting up a successful e-commerce business. You need numerous browser profiles to boost the sale of your products in an online space. With Multilogin, you can set up numerous merchant accounts using many browser profiles.

 Multilogin virtual profiles help make prices accessible to users in different gEOlocations. Businesses can compare prices within a wide range of locations.
Managing Several Social Media Accounts 
 Multilogin helps you maintain numerous social media accounts without getting banned. You can stay safe while actively operating numerous profiles on different social media platforms. 
 Multilogin helps businesses in advert placement and targeting potential customers. Using a proxy with Multilogin, you can configure your virtual profiles to expand your target in other geographic locations.
Using the same computer, you can check the security and privacy settings on it. It will seem as if you are using a separate computer while using a virtual profile.
 Affiliate marketers can stay on top of their game with Multilogin. Using different ads mechanisms like, creating numerous ads accounts, running different ad campaigns and setting up effective marketing strategies increases a business's chances of making a profit.
 The Multilogin software may also be used for other purposes, such as betting, tickets, traffic arbitrage, and more. 
Now let us consider the pros and cons of using it as against Multilogin alternatives.
Pros of Multilogin
Use your browsers to prevent fingerprinting.
 The core browser engine that might have the ability to build fingerprints are Chrome and Firefox. With Multilogin, there is a better advantage. You have a more comprehensive way to hide your browser fingerprint with its effective browser fingerprint features.

Support for Team Collaboration and Automation
 Multilogin has wide support for businesses with teams. Passwords stay within teams and are accessible anywhere in the world just by logging in from different individual accounts. 
 Above all, Multilogin has been in business for quite a long time. Multilogin is popular for maintaining several browser profiles and browser fingerprints. They are now a full-fledged anti-detect browser software with tons of years of experience
Cons of Multilogin 
 Multilogin does not have an Android app and hence does not support Android fingerprints. It is more PC concentrated than being mobile friendly hence it is only accessible on software like Linux, Windows, and Mac.
Multilogin does not have a free trial or refund policy unlike other Multilogin alternatives like Incogniton. You can get to test its features until you are subscribed to one of its plans.
 Everyone loves an affordable system that saves time and cost. Multilogin cost is very high and hence it is a great turn-off for potential customers. With the cheapest plan (Solo), which costs €99 per month, you can only create up to 100 profiles. 
You can see how pricey the service is by comparing Incogniton ($30 per month), GoLogin ($49), Kameleo ($59), and Adspower ($50), which are also some of the finest Multilogin alternatives for managing numerous accounts.
Online marketers may manage many online identities with Multilogin, a technology that creates virtual browser profiles. Yet, Multilogin may not be the ideal option for many users when considering pricing, device compatibility, customer service, and other essential factors. We evaluate the best alternatives to manage your online print below. 
8 Best Multilogin Alternatives to Manage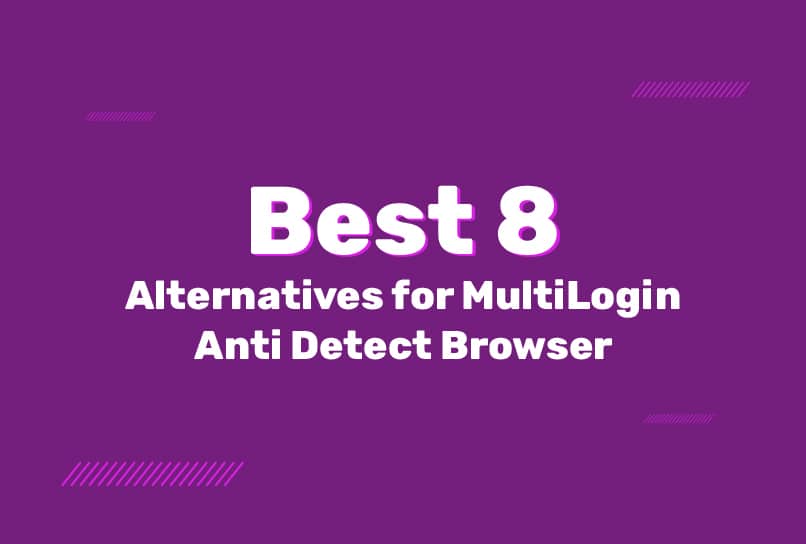 The following is our compiled list of the best Multilogin alternatives:
Incogniton

GoLogin

Kameleo

Adspower

Vmlogin

Linkensphere

Ghost Browser

Indigo browser
Keep reading to learn more about our top choices for the best Multilogin alternatives. The following section examines our top 5 in detail.
Incogniton

Incogniton is a tool that should be used by anyone who wants to remain anonymous online. It is simple to use websites with numerous accounts at once since it shields users from (unauthorized) browser fingerprinting detection.
Using Incogniton, you can establish unique virtual browser profiles to manage several user accounts from a single web browser. 
Some of the key features that give this anti-detect an edge over other Multilogin alternatives are seen below.
Key Features of Incogniton
You may use Incogniton's robust cloud save feature to save a single profile across your many devices.  In other words, this browser will keep all logins in its storage unit. Rest assured it contains untraceable data. Your next login will be easier, thanks to this function. Since you wouldn't have to enter every piece of information twice.
Selenium and Puppeteer Integration
Some procedures and browser functions can be automated using Incogniton. These help you utilize your plan effectively while also saving time.
A tool with these qualities ought to be challenging. But this anti-detect browser has a user-friendly layout for both experienced users and novices.
Clean and intuitive interface

 
All anti-detect browsers may include this as a standard function. However, Incogniton goes a step further by providing you with a straightforward, organized summary of every browser tab open in a single interface.
The sync function offered by Incogniton allows you to synchronize your profiles and data across many devices. This means that even if you use an incogniton browser on a separate computer, you can still access your accounts.
Exporting and Importing Cookies
The cookies from each browser profile can be imported and exported using Incogniton.
 Ability to paste as you would type
To make filling out forms on websites easier, Incogniton simulates human typing.
Over 200k internet users take advantage of Incogniton's great features that cater to a variety of purposes and professions, some of which include:
Affiliate marketing: Incogniton is a tool used by affiliate marketers to run several adverts from various accounts.
Job recruitment: If you're hiring and want to check out a prospect's social media, you'll need Incogniton to set up and manage the anonymous account(s) you'll use for this.
Online businesses: People who own online businesses utilize Incogniton to handle their many merchant accounts without being blocked.
Journalism: Journalists or investigators can use Incogniton to hide their identity while conducting investigations.
Web scraping: The IP blocking problem that developers have while attempting to scrape web pages is resolved by Incogniton.
Customized browser profiles: The need for several PCs or virtual machines is eliminated by the customized browser profiles.
Web development: Incogniton is required by developers to test websites and apps with various settings.
Marketing: Marketing professionals can quickly develop buyer personas, each with its own social media accounts and information, and then store the information to browser profiles using Incogniton.
Comparison Table (Incogniton vs. Multilogin)
To help you make a quick decision, we have summarized the key differences in an organized, concise tabular format.  This helps you clarify your doubts about their features, helping you make a quick and informed decision. Check out which stands out and why:
We have outlined the main differences in a clear, more condensed tabular manner to assist you in making a swift selection. On the basis of their characteristics, this table clarifies your uncertainties. Here's how they differ:
| | Incogniton | MultiLogin |
| --- | --- | --- |
| Application | | |
| Chrome-Based Browser | ✅ | ✅ |
| Cookie robot | ✅ | ✅ |
| Selenium and Puppeteer automation | ✅ | ✅ |
| Local REST API | ✅ | ✅ |
| | | |
| Browser Fingerprints | | |
| Recent fingerprints | ✅ | ✅ |
| Latest Browser | ✅ | ✅ |
| | | |
| Proxy Deals | | |
| Mobile | ✅ | ❌ |
| Residential | ✅ | ❌ |
| Datacenter | ✅ | ❌ |
| | | |
| | | |
| Billing | | |
| Free plan | ✅ | ❌ |
| Free profiles | 10 | ❌ |
| Crypto payment | ✅ | BTC |
| | | |
| Team features | ✅ | ✅ |
| Customer support | Within a couple hours | ? |
Now that we have described the key features to help skimmers get the contrast, below is a more detailed look at why Incogniton had the top spot on our list of Multilogin alternatives.
Incogniton is more affordable than Multilogin and most Multilogin alternatives in terms of cost.

Yes! Whether it's Incogniton or any of the other Multilogin alternatives, it shouldn't be available for free. You can, however, get 10 starter profiles for free from Incogniton. You should take advantage of this deal.

Import and Export in Bulk
Every user will want to have access to the essential function of moving their profiles from one system to another. Additionally, it is important to save these profiles offline. . You can bulk import the characteristics of profiles.

Welcomes suggestions from customers
Incogniton is recognized for considering the advice provided by its clients. You are certain to be heard when combined with its quick customer service responses.
Incogniton is currently in development. It will work 99% of the time, but sometimes there are bugs. This is a challenge for Incogniton, but its responsive customer service welcomes feedback.
You could sometimes run across a bug that requires the knowledge of the tool's creators. After a test, Incogniton outperforms other alternatives thanks to its strong customer care staff available via Telegram and email.
2. GoLogin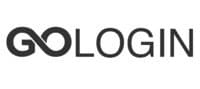 GoLogin is one of the newest anti-detect browsers.  One of its useful features is Support for Automation and this is included in every one of the plans. Plans are affordable in comparison to Multilogin and it is similar in operations with identical browser profile capabilities.
GoLogin functions with an Orbita Browser and Tor which helps it have one of the highest privacy protection and supports privacy-related risks. Even with Orbita Browser that allows it to function without a hitch, many users have complained about GoLogin crashing when you run multiple browser profiles.
Pros of GoLogin
It features a 7-day free trial 

It offers a Free share proxy

It completes the web application

All plans have a REST API
Cons of GoLogin
No team sharing in the professional plan.

Running too many browser profiles can cause it to crash.

No free plans are offered
3. Kameleo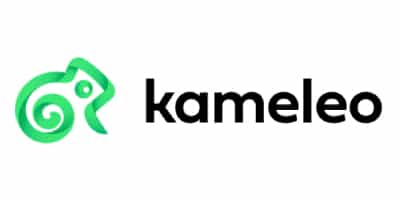 You can use your mobile web browser with Kameleo since it supports the mobile app but it doesn't have an iOS app that supports numerous browser fingerprinting.
Kameleo supports similar web browsers like the Multilogin app. Web browsers like Chrome, Microsoft Edge, and Firefox. In terms of pricing, Kameleo has a starting price of $59 (quite inexpensive when compared with Multilogin but not as affordable as Incogniton).
However, at this starting price you do not have access to Kameleo core features like support for proxies, mobile fingerprinting, and web automation.
4. Adspower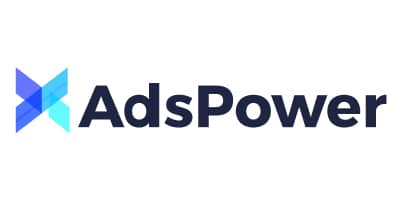 From its name, AdsPower is a tool effective for marketing and advertisement. Little wonder why most of its features are centered around advertising. AdsPower functions similarly to other anti-detect browsers. However, you cannot handle an account individually but your account must be in conjunction with a browser profile.
AdsPower is also useful in e-commerce, affiliate marketing, crypto, and other use cases like its fellow counterparts. It also offers potential customers a choice of web browsers like Chrome or Firefox. AdsPower functions in Facebook automation. With AdsPower anti-detect browser, your data is encrypted and saved from hackers. It is a great tool to help curb data privacy risks.
In terms of price, the AdsPower software is one of the least expensive anti-detect browsers. 
5. VMlogin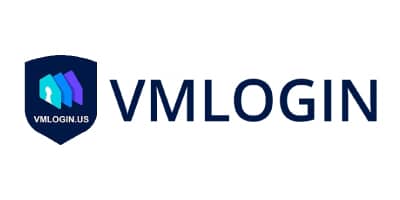 VMLogin is a tool for advertising, online shopping, ad verification, and pricing comparison. VMLogin supports Team collaborations and allows easy access for login members. Your password is safe from prying eyes during this login. VMLogin conceals identity, especially when gathering information about people either for job recruitment or generally for relevant data. Its core features are similar to its other anti-detect browsers.
The trial period lasts for three days for each user. VMLogin has different plans with varying costs. For lone users, about 200 profiles are available and for team collaborations close to 3000 profiles are made available for use. It has a free trial period, unlike Multilogin which lasts 3 days for each user. 
Conclusion
On the market today, there are over 10 anti-detect browsers. Among these, we listed the best eight alongside detailed explanations of the top five. Multilogin still dominates the field in terms of market share. However, Incogniton stands out as the best alternative with its highly competitive pricing for the features it offers.
You should try it out to see for yourself.
Anti-Detect Browser for Multi-Account Management
Manage unlimited virtual profiles for easy multi-account management. Safe and anonymous. Ideal for teams and individuals. Download and try for free now!