Note! Please be aware that you need to buy proxies by yourself, Incogniton doesn't sell proxies. You can get your Rayobyte proxies via this link.
Setting up your Rayobyte (Formerly BlazingSEO) account
Once you have created an account and purchased the desired proxies, you need to go to the 'Proxy settings / API' tab within the Rayobyte portal. From this portal you can retrieve the API code which you have to enter in Incogniton to set up the integration. Note: everything still looks and works the same in Rayobyte which is why we left BlazingSEO as the name when you use Incogniton.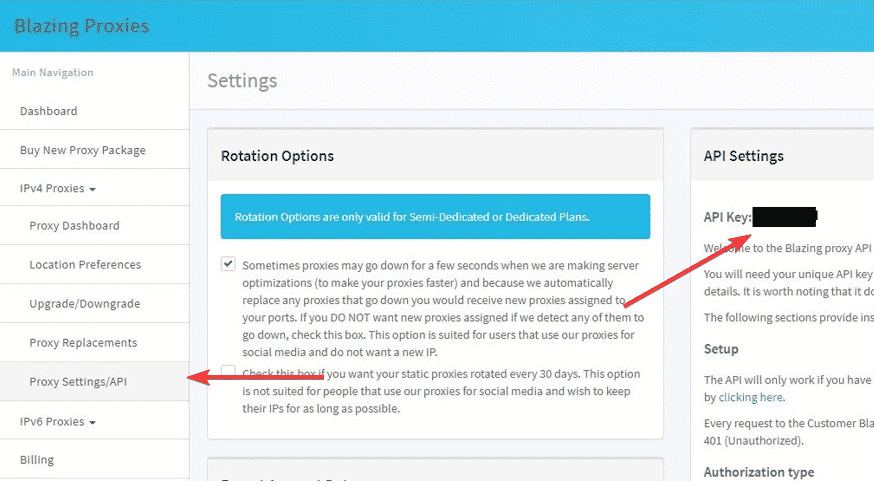 After you have retrieved the API key, there's another thing that you need to do to set up the portal correctly. You do this by going to the 'Proxy Dashboard' and changing the Authorization Type to 'Username / Password'.
Pay attention! If you don't do this, the integration between Rayobyte and Incogniton might not work directly.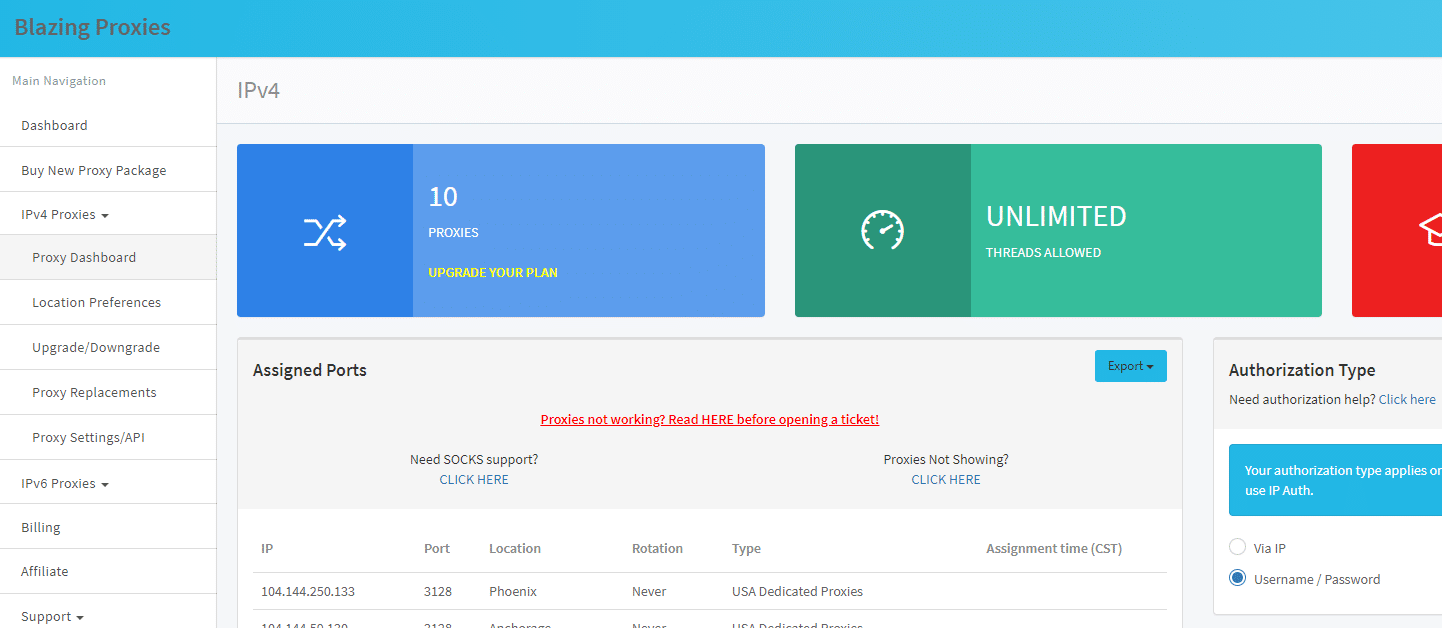 Setting up Incogniton for the Rayobyte integration
After you have retrieved the API key, you can further configure the API connection in Incogniton under the My Account tab.
A tab 'Integration settings' is visible in the My Account environment in the application.
Click on this and then a page will open where you need to enter the API key and your email which you use for the Rayobyte portal.
In this you have to click on the button 'Save & Verify'.
If you have entered the API link correctly, a green line will appear stating 'API Credentials Verified'. Once you have finished the steps the API connection is active and ready to use.

How to assign a proxy via the integration
Just like creating a regular browser profile, you have to do this via the 'create single' button. After you have entered the name for the browser profile, you can select one of your Rayobyte proxies in the 'proxy' tab. You do this by clicking on the dropdown menu and selecting Rayobyte. After that, the proxies you have purchased will become visible. Via the 'Use' button you can then select the proxy that you want to use for the browser profile and the proxy will be set automatically.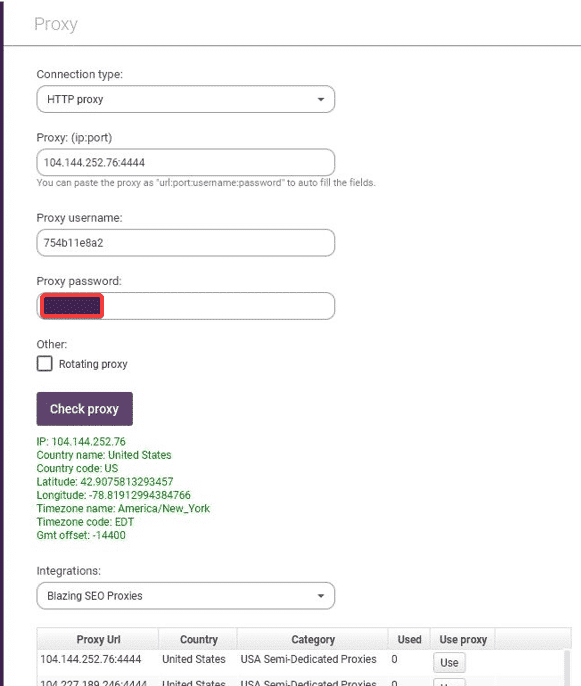 To avoid that you use a proxy more times then you desire we have also added a functionality which makes clear how many times a proxy is used in Incogniton. In the column 'Used' you will see a number which makes clear how many times you have used a proxy for a browser profile.

If you still have any questions about this feature or if you have any other questions don't hesitate to contact our support department!